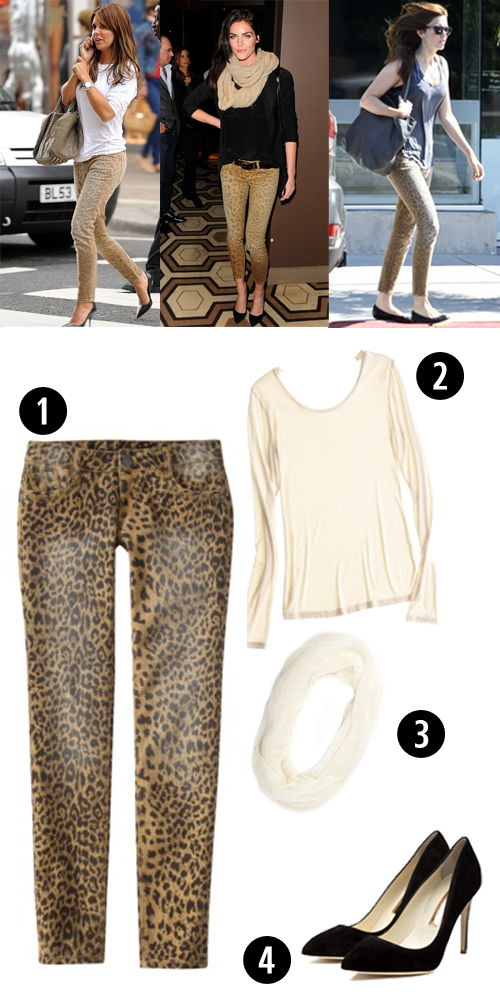 1) Vanilla Star jeans, 2) Calypso St Barth tee, 3) Mesh infinity scarf, 4) Rupert Sanderson heels
I'm crazy for colorful tops and dresses, but I seem to stick to the basic blues when it comes to jeans… blah.  I guess I haven't really wanted to draw attention to my bottom half.  After seeing so many shots of cute celebs (Danielle Lineker, Hillary Rhoda, and Mandy Moore, to name a few) sporting the fantastic feline-inspired Current Elliot style, I finally decided to dip my toe in the leopard-print pant trend.  Not quite ready to spend big on this experiment, I chose a Vanilla Star style from Target just in case these never saw the light of day.  Tons of compliments later, I'm thinking of nabbing the grey version as well!
Pair these with easy knit tops, blazers, and stilettos or ballet slippers. As with other patterns, keep it simple!
SHOP THE LOOK